Workstation Installation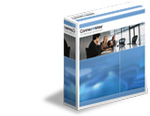 Use this workstation installation checklist to set up and test the workstations.

Required Installations




Perform the following installations to complete your ConnectWise Install.
ConnectWise Internet Client


Please install the ConnectWise Internet Client.
Click on the install button above for the version of ConnectWise you have chosen.
Save the

ConnectWise-Internet-Client.msi

file to your desktop
Double click on the

ConnectWise-Internet-Client.msi

file to start the installation.
ConnectWise Outlook Add-in
ConnectWise can capture Outlook email as Tickets or Sales Activities. Select your version of Outlook below and install the ConnectWise Outlook Add-in.
Please make sure you have removed previous versions of ConnectWise Outlook Add-in and exited Microsoft Outlook prior to installation.

Click the install button for the version of ConnectWise you are running and save the zipped folder to your desktop

Extract the zipped folder and run setup.exe.
Follow the directions on the setup program to progress through it.
Click close when installation is completed.
Optional Installations
ConnectWise Mobile
The ConnectWise Mobile add-on gives users the power of ConnectWise anytime, anywhere from the palm of their hands. Field engineers have instant access to contacts, tickets and configurations without having to open their laptops. It's much easier and faster to manage accounts as well as keep tickets and time up-to-date.
ConnectWise ChatAssist


Install the ChatAssist desktop client for ConnectWise Support. ChatAssist allows you to easily chat on new and existing tickets with Support, improving your support experience. The desktop client also allows you to see when your assigned Support Consultant is available, making it quick to resolve issues.
Click on the install button
Save the ConnectWiseSupport.msi file to your desktop
Double click on the ConnectWiseSupport.msi file to start and complete the installation
Log in using your ConnectWise University credentials
The client will run in the system tray and allow you to set your availability and view support tickets